What is Supported Independent Living?
Supported Independent Living (or SIL) is an NDIS support.

With SIL NDIS participants live alone or with other people in a share house.

Depending on support needs and what you need day to day, we have staff available 24 hours, 7 days a week.

This support is different to Individualised Living Options, also known as ILO.

With this type of disability support, we will help you to live as independently as possible.


What support will I receive?
We will provide you with a welcoming and safe place to live. We provide assistance with daily tasks (also known as daily living support). Some of the daily living supports we provide include:
Household tasks
Cooking
Personal care
Going to appointments with health professionals
Taking medication


Am I or guardians involved in decisions?
All clients and their guardians have a voice when making household decisions.


Who will I live with?
We match our clients with people who share similar interests and goals.


What are the houses like?
Our houses are 3 or 4-bedroom houses or adjoining units. You can decorate your room to your personal taste. Each house has an outdoor area for all to enjoy. Family and friends are welcome to come visit.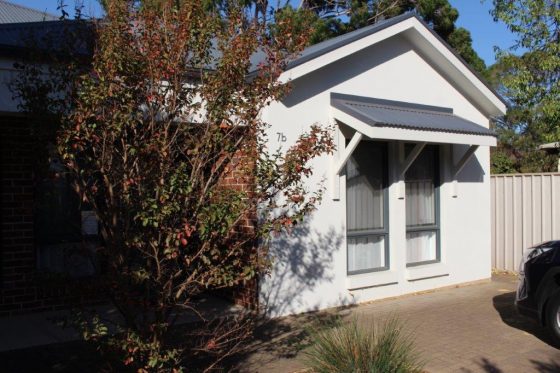 Where are your houses located?
All of our houses are in the North and North East of Adelaide. We currently have shared living, community housing and SIL vacancies in the following areas:
Check out our current SIL vacancies


What is Specialist Disability Accommodation and how is it different?
Some people receive funding for Specialist Disability Accommodation (or SDA). SDA is a property or house that has accessible features.

These features to make it easier for people to access support.

The NDIS provides the funding to the participant through their plan - SDA funding is for housing, not for services or support. An SDA provider must be registered with the NDIS.


Why should I choose Lighthouse Disability?
Qualified. Each of our team are qualified and skilled to provide support to people with disability.
Experienced and Reliable. Our team have experience in the disability sector and know how the NDIS works.
We're not-for-profit. We care about you and your goals.
Person Centred Active Support. We actively engage our clients to participate in activities at home and in the community.
Don't just take our word for it. See what our clients and families think of our service...
Lighthouse Disability is a positive organisation to be part of. They make my life easier.

—Gerry, Client
Lighthouse Disability staff are all amazingly dedicated and our family appreciate all that the team do.

—Madeleine, Sister of a Client
I feel like I now have a place to call home.

—Krystal, Client
Lighthouse Disability have some amazing staff and I wish to thank them for their dedication and support.

—Gill, Mother of a Client
How are your support staff trained?

To ensure all our team provide quality support, all our Community Support Workers (CSWs) must have:
Minimum Certificate III in Individual Support (CHC33015)
1 year experience (placements or volunteering)
Current National Disability Insurance Scheme NDIS Worker Screening Check
Current and valid South Australian Driver's Licence
Current First Aid Certificate
Current COVID-19 Vaccination
We also provide regular professional development opportunities to all staff.
Person Centred Active Support training is also provided to all our CSWs. This training assists our team to better support our clients.


How are NDIS SIL supports funded?
Supported Independent Living is funded in the Core Supports budget. The SIL funding you receive will depend on the level of support you need. You can find out more about the funding for SIL on our NDIS Support Prices page.



Is there any eligibility criteria to live in one of your houses?
Yes, there is. We can only accept people who have:
Appropriate NDIS funding in their plan
Registered on the Community Housing Client Register
Category 1 eligible
If you don't know whether you have the above, please give us a call we'll be happy to help.

Do you provide any other NDIS support services?
Yes, we are also registered to provide support coordination and plan management.


What are the next steps?
If you are interested in our support call us, send us an email or fill out the form below.