What is Support Coordination?
Our Support Coordinators are qualified and reliable. We work closely people with disability to understand their National Disability Insurance Scheme NDIS plan and funding, find NDIS support providers, exercise choice and control and achieve their goals.
When you have a NDIS plan, you have the choice and control over which service providers you work with. There are a lot providers, so selecting which one can be daunting.
A Support Coordinator works with NDIS participants to find the right support. There are three types of support coordination services - Support Connection, Support Coordination and Specialist Support Coordination.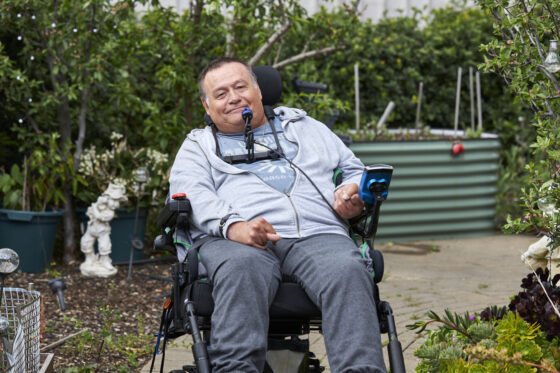 What can support coordinators help with?

Our Support Coordinators work with you to find and connect you with NDIS funded supports. We also support you to:
Be part of your community.
Understand your NDIS plan, service agreement and budget.
Build skills to understand and navigate the NDIS.
Connect you with the right support.
Plan for your NDIS plan review.
Use the myGov website and NDIS participant portal.
Achieve your NDIS goals.


What types of support coordination do Lighthouse Disability provide?
Lighthouse Disability provides two types:
Level 2 Support Coordination. Being guided by participants goals to utilise their plan and supporting them to build their understanding of the NDIS.
Level 3 Specialist Support Coordination. For people whose situations are more complex and need holistic support.
We do not provide support connection.



Do Lighthouse Disability know the best local services?
Our team know the local area and have great relationships with disability service providers. We will make sure we find the right support for you.



Why should I choose Lighthouse Disability?
Qualified. Each of our Support Coordination team have qualifications in Psychology, Social Work, Allied Health or similar.
Specialist Support Coordinator. All our Support Coordinators can also provide specialist support coordination.
Experienced and Reliable. Our team have experience in the disability sector and know how the NDIS works.
We're not-for-profit. We care about you and your goals.
Tailored support. We take time to get to know you.


I'm already with a support coordinator, can I change?

Yes - you don't have to wait until a plan review. Let your current support coordinator know you'd like to end your service with them and contact us and we can organise the rest. We will then ask you or your support person to sign a service agreement with us.



How is it funded under the NDIS?
Support coordination funding comes under your Capacity Building budget and is included in your NDIS plan. You can find out more about funding on our NDIS Support Prices page.


Where do you deliver support coordination?
Our support coordinators are based in Salisbury, South Australia. Most of our clients live in the north or the north east area of Adelaide. However, we can provide support to anyone in the Adelaide area.


Do you provide any other NDIS support services?
Yes, we are also registered to provide supported independent living and plan management.



What are the next steps?
If you are interested in our support coordination service call us, send us an email or fill out the form below.